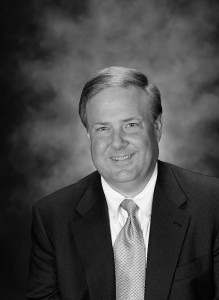 PSA TechSure was founded by Lee Hargrove in 2004 to continue his passion for delivering a higher level of professional insurance services to Life Science and Technology based companies
Prior to establishing Professional Service Associates, Mr. Hargrove built successful insurance agencies for two large North Carolina based financial institutions, the former United Carolina Bank and First Citizens Bank. Mr. Hargrove built UCB Insurance Center, a division of the former United Carolina Bank, from one small office to seven offices across North Carolina with 70 employees. Mr. Hargrove left UCB prior to its acquisition to begin First Citizens Insurance Services for First Citizens Bank in Raleigh, NC. Over the next seven years he led a talented team of 65 associates to build First Citizens Insurance into a large regional insurance agency with six offices serving clients with interests in 22 states. From 1988 until 2004, Mr. Hargrove negotiated, acquired and managed 15 acquisitions of insurance agencies, growing each office each and every year.
Mr. Hargrove graduated from the University of North Carolina in Chapel Hill and is active in the Council for Entrepreneurial Development, the Triangle Game Initiative, the Greater Raleigh Chamber of Commerce, and the Independent Insurance Agents of NC.